At this point I thought, I may not have a neck and strings on yet, but I can still see if it's alive... so I went and plugged it into my little practice amp, and tried tapping the pickups. We have noise!
Although one other problem - the lead was loose in the jack - loose enough to just fall straight out if it was held up. Took the pickguard off, and had a look. Was just a case of bending the little spring/clip thingy in the back of the jack over a bit more to make it tighter:
Here it is with the plug in it, just in case you have an obssesive need to see absolutely everything: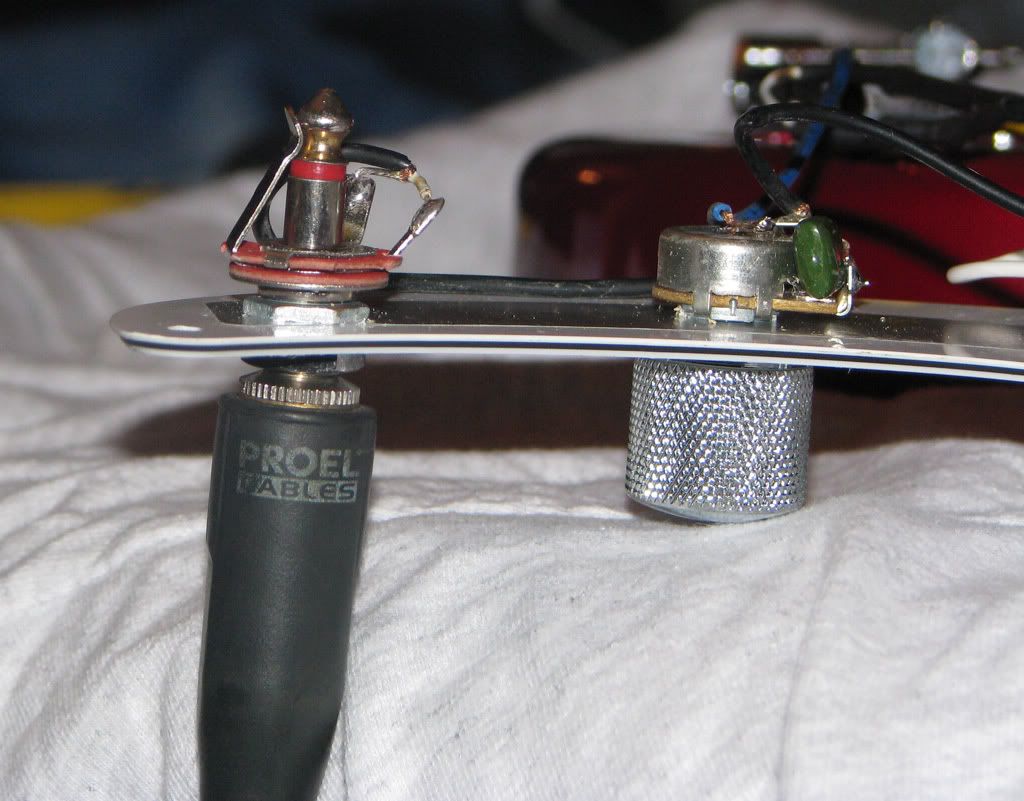 It "clicks" in like a real one now. And I'm pretty sure it was a little quieter when I plugged it back in this time too. It is still pretty noisy plugged in though. I'm guessing that's at least partly due to the almost complete lack of shielding in the control cavity, so I'll have to put shielding in my list of upgrades. Sooner rather than later for that one, too.