Hi all,
Thought I'd share my bass kit build. Got this kit off trademe October last year. I've read online that the Saga kits are pretty good quality, so thought I'd give one a go. Have wanted a Fender P-bass for years, and can't really afford a real one, so an imitation will be near enough for me.
They come looking something like this:
The kit includes everything you need to make a working bass, including strings and a lead.
Most body work is already done when you get it. Mainly you just have to cut out the headstock shape, paint, and then assemble.
Got a friend who is an auto painter to paint a custom Candy Apple Red on the body for me: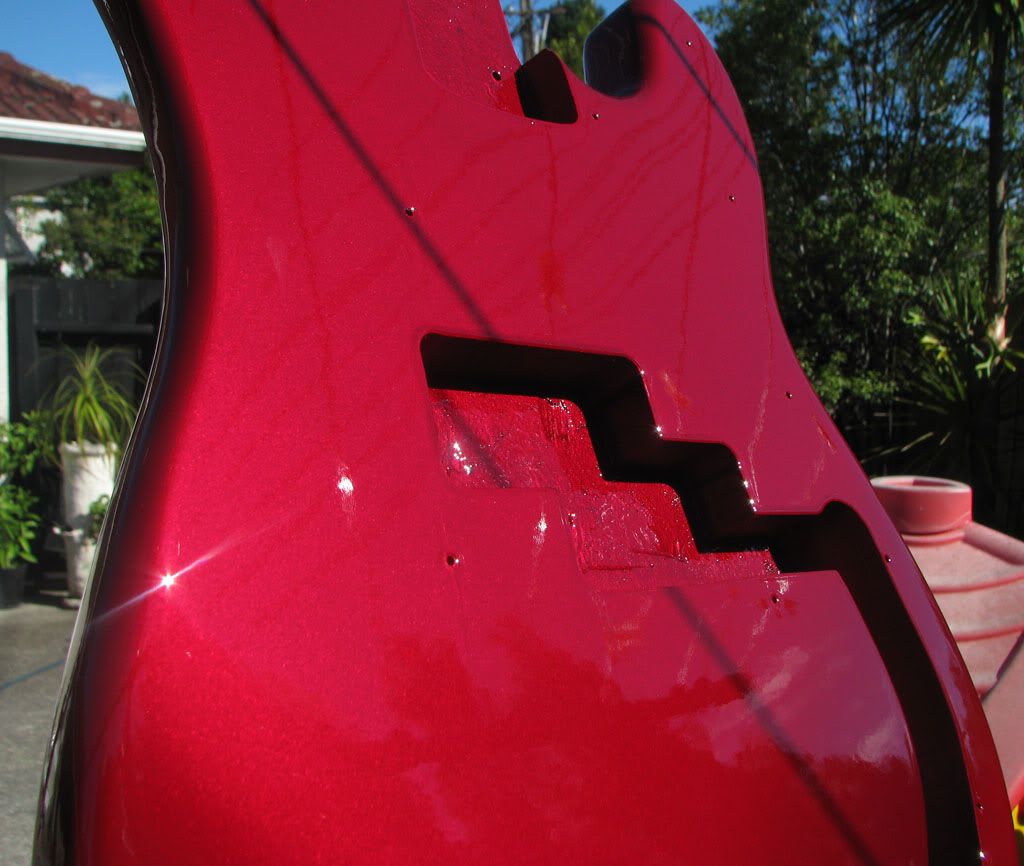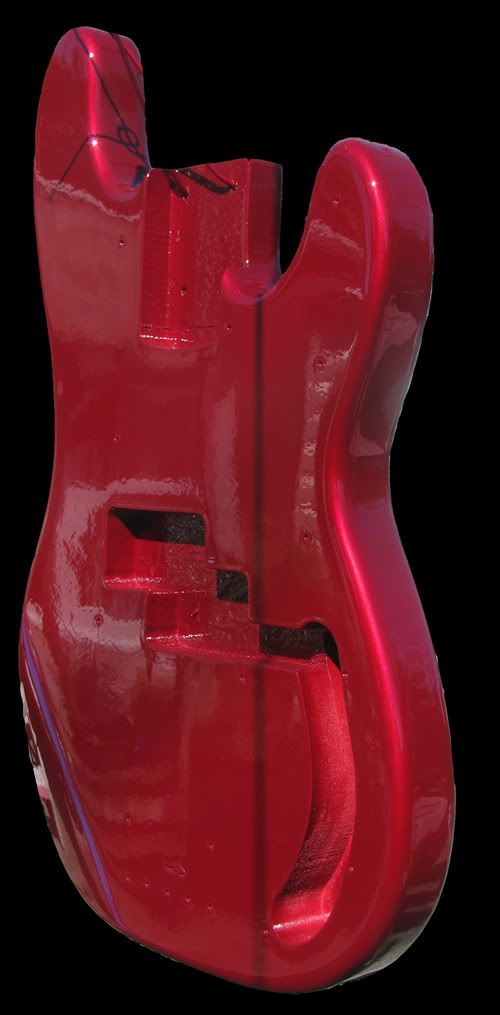 This was a red base, 5 coats of candy red colour, and a clear coat. Came out looking exactly how I wanted.