Hey NZ. I guess some of you may be interested to hear that I have a couple of orders for 13 STRING ERB'S! Here's a sneak preview of the basic design. I'm working with some very experienced guys to make this design completely functional all the way up to the Ab.
Rough specs-single cut shape, heavily fanned fretboard which I am experimenting with in order to get the most reliability and playability from the high strings. 6/7 headstock. Ebony fingerboard, natural finish for the first 2 instruments (nitrocellulose is optional on all basses).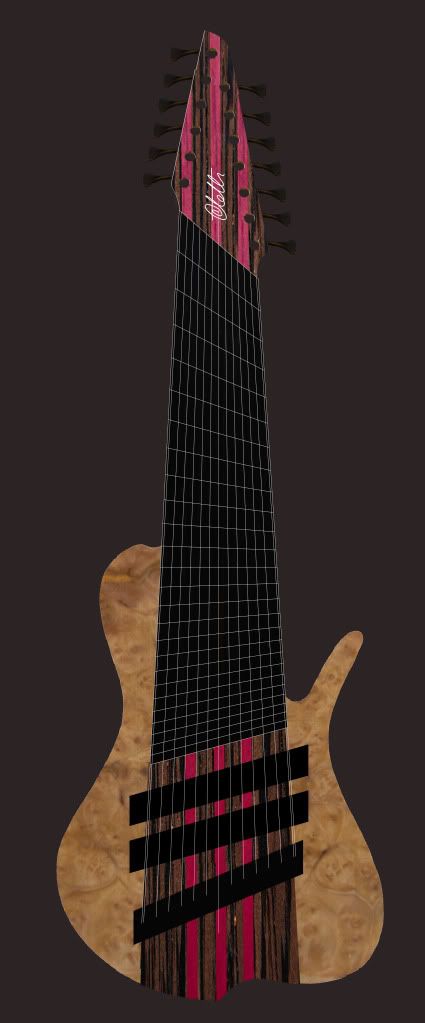 neck through.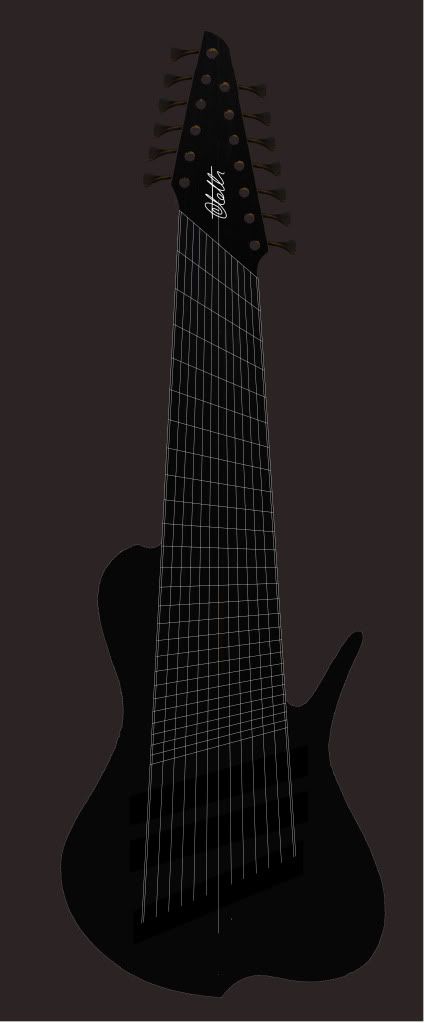 Nitro.
These mock-ups were made using full size physical templates.
Thanks.