Songsterr (
http://www.songsterr.com
) is a very nice online front end for guitar pro tabs: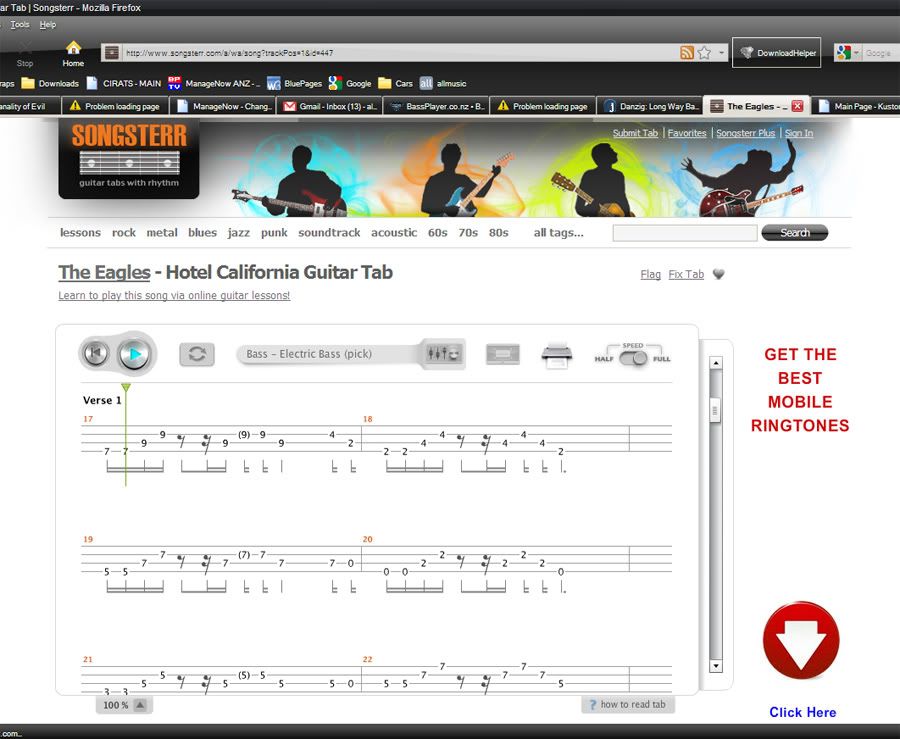 Seems to have a pretty reasonable searchable selection of songs, although must admit I've only looked at some fairly mainstream rock on there so for (Danzig probably most obscure I've looked for on there)
On most tabs, you can choose to view tab from a number of instruments (usually including bass and guitar at a minimum):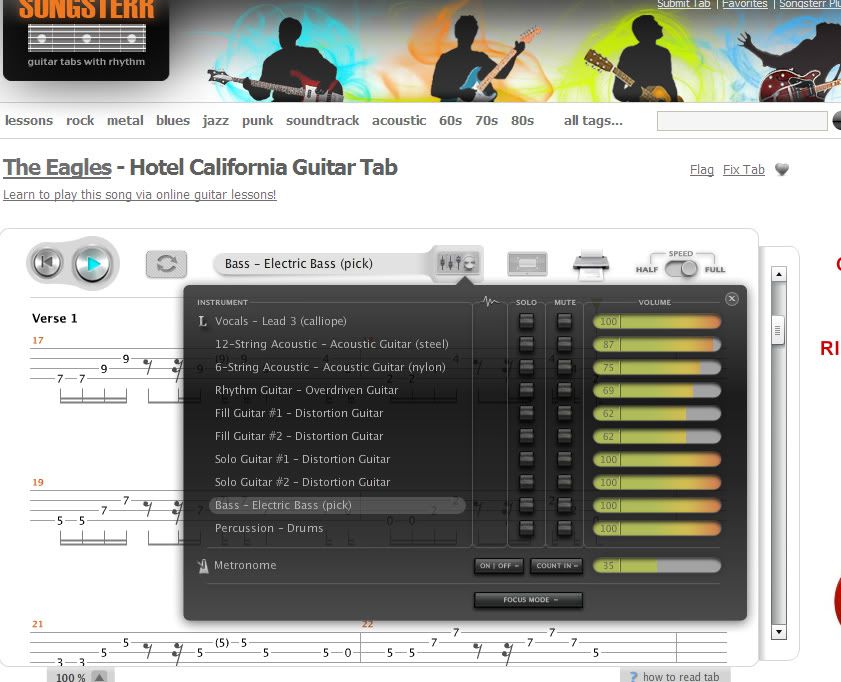 Also, if you need to check how a song actually sounds (as opposed to the midi sound you get on Guitar Pro tabs), Jango (
http://www.jango.com
) is a searchable online "radio station":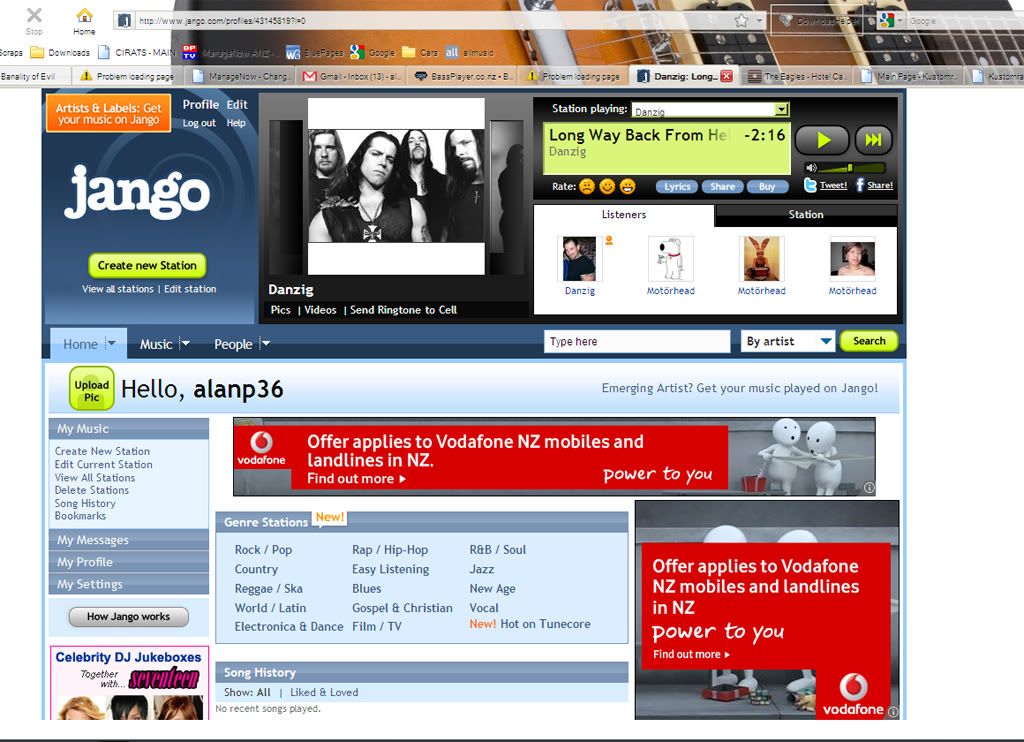 One think I like about Jango is that after you have listened to a song, it creates a "radio station" of similar songs, and keeps playing as long as you leave it open. I've been surprised at how good it is at picking songs in the same genre, often ones I haven't heard before, but end up liking. You can pause, or skip ahead, but you can't rewind.
Cheers, Alex.